The aim of the week is to support your child to take the lead on creating a future without bullying.
We want to ensure that your child is equipped to recognise and challenge bullying behaviour wherever it happens-whether face to face or in cyberspace.
The official theme of Anti-Bullying Week 2013 is cyberbullying, after it was ranked as the number one bullying worry for young people throughout Britain.
What can you do as a parent or carer?
1. Talk with your children and understand the ways in which they are using the internet and their mobile phone.
2. Use the tools on the service and turn on in-built internet safety features.
3. Report any type of bullying including cyberbullying by contacting your child's teacher, so that we can take appropriate action.
Useful websites for further information:
· www.anti-bullyingalliance.org.uk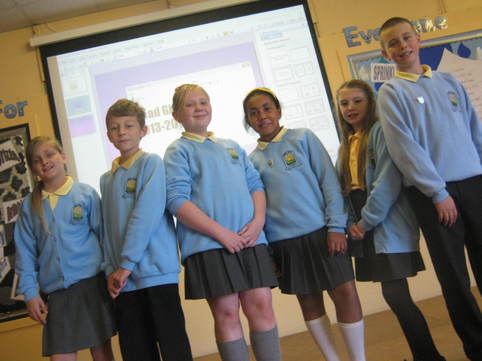 Spellbinder
Today we have had a visit from the Spellbinder.
We really enjoyed listening to his super stories.
PIRATE PETE
On Friday, Year 3 had a very special visit from Pirate Pete.
See their blog for more of the fun!
Internet Safety
INTERNET SAFETY - There is increasing concern over the potential dangers for children using the Internet, Facebook, MSN, etc.

The technology is here to stay – we must learn how to educate the children to use it safely and be aware of the dangers ourselves.

There is an interactive website which explores these dangers. We would therefore encourage you to spend some time with your child over the half term holiday and complete some of the on-line activities from the following website:- www.thinkuknow.co.uk